Ravviva la tua routine di bellezza questo giugno con la nostra Beauty Box 'Elements' Edition!
In una scatola appositamente progettata e completamente riciclabile questo mese, stiamo rimettendo i riflettori sulla bellezza e scavando in quello che c'è veramente dentro tutti i tuoi prodotti. Ricevi 6 prodotti questo mese, per un valore di oltre 60€, che non solo fanno bene alla tua pelle ma anche al pianeta. Prendilo prima che finisca, iscrivendoti oggi stesso!
Inoltre, a luglio, abbiamo in serbo una sorpresa speciale... abbonati alla nostra box di giugno per essere il primo a riceverla!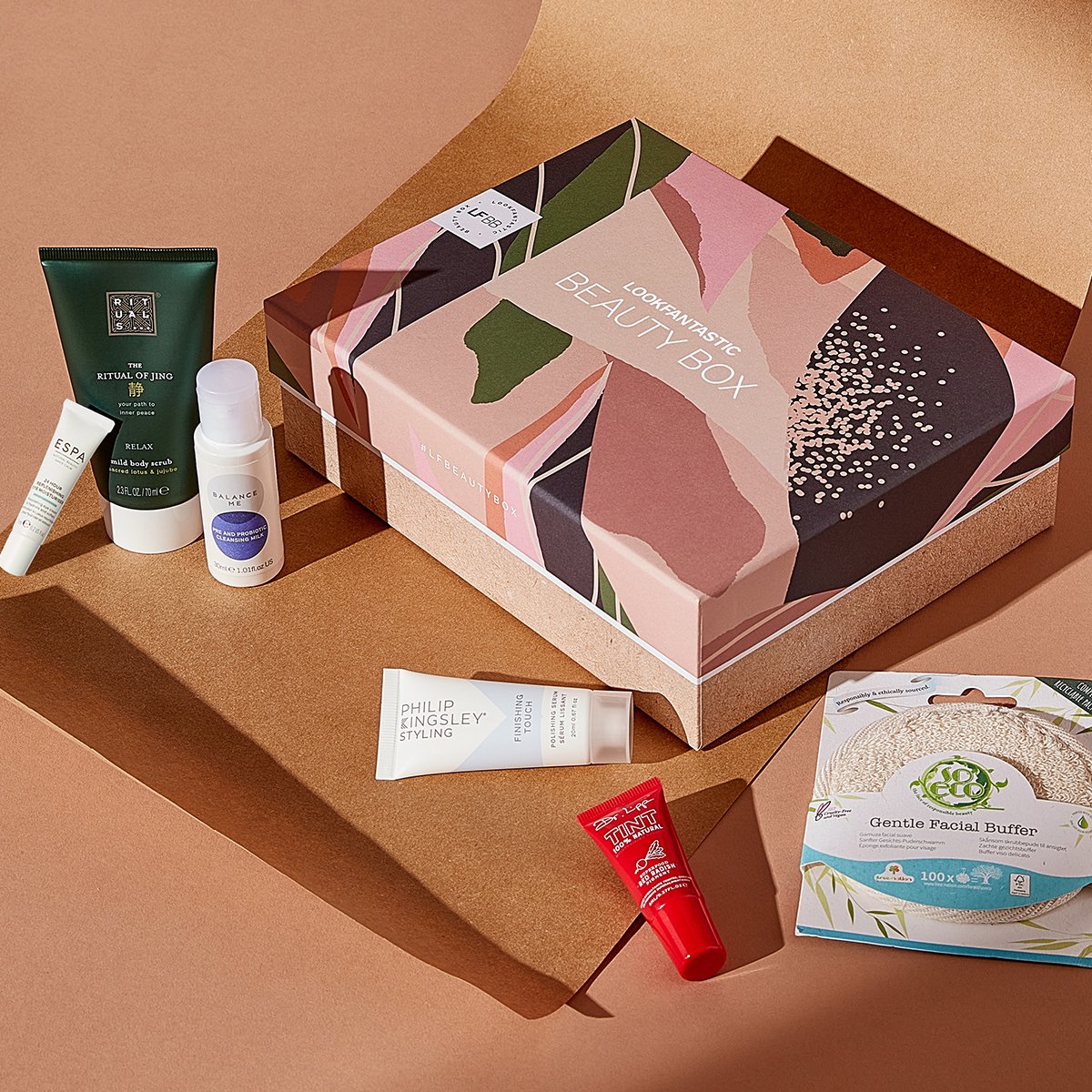 Cosa contiene?
Balance Me Pre+ Probiotic Cleansing Milk (30ml)
Questo detergente leggero e lattiginoso rimuove tutte le tracce di inquinamento, SPF e anche il trucco degli occhi per una carnagione più chiara, più calma e più luminosa. Con un complesso bio-attivo pre e probiotico per rafforzare la delicata barriera del microbioma della pelle, mentre esfolia delicatamente.
ESPA 24 Hour Replenishing Eye Moisturiser (7ml)
Una crema per il contorno occhi profondamente nutriente e idratante, formulata con una varietà di ingredienti efficaci e delicati per la pelle per riempire, proteggere e lenire la delicata zona del contorno occhi. L'enotera e l'olio di jojoba lavorano insieme per idratare intensamente per occhi che appaiono rinfrescati e giovani.
Rituals The Ritual of Jing Mild Body Scrub (70ml) 
Uno scrub esfoliante per il corpo composto da particelle ultra-fini di bambù e una base di crema che rimuove le cellule morte della pelle mentre ti dà l'esperienza del bagno più rilassante. Formulato con ingredienti attivi che sono adatti anche alle aree di pelle più sensibili.
Dr. Lipp 100% Natural Red Radish Tint (8ml) 
Un balsamo per labbra idratante e colorato che scivola sulle labbra per fornire idratazione e un tocco di colore. Con una lista di ingredienti naturali al 100%, per un broncio più morbido. Inoltre, prova ad applicarlo sulle guance per un tocco di colore lucido!
So Eco Gentle Facial Buffer
Un tampone esfoliante del premiato marchio eco-responsabile So Eco. Ottimo per tutti i tipi di pelle, questo pad aiuta a liberare i pori e a rimuovere le cellule morte, oltre a favorire l'assorbimento dei prodotti per la cura della pelle.
Philip Kingsley Finishing Touch Polishing Serum (20ml)
Questo siero anti-crespo è progettato per aiutare a condizionare, proteggere e modellare i capelli. Confezionato in un flacone in bioplastica ricavato dalla canna da zucchero - 100% riciclabile e prodotto in modo sostenibile ed etico.
Subscribe now from just £13!