Con le estetiste chiuse, molte di noi si sono dovute arrangiare da sole quando si tratta delle nostre manicure. Se stai cercando di mettere sotto controllo i tuoi artigli per San Valentino e hai bisogno di un po' di ispirazione per la nail art, allora ti abbiamo coperto! Abbiamo raccolto i look più caldi in modo che tu possa portare le tue unghie su una tacca per il grande giorno.
Cuori, cuori, cuori...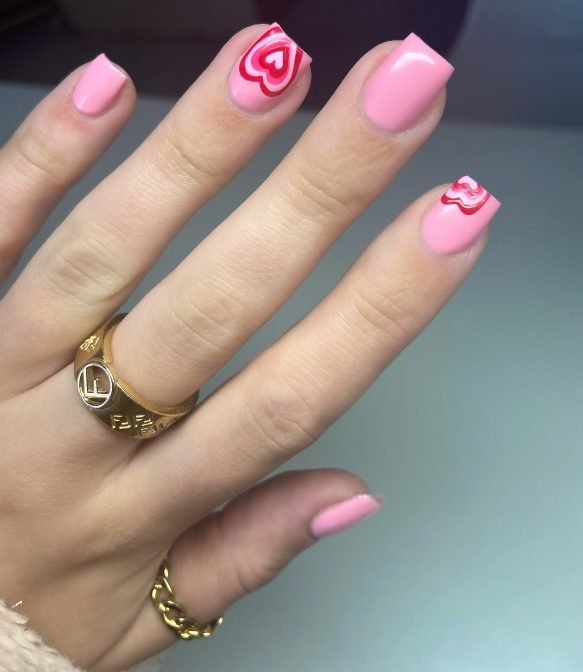 Perché scegliere tra rosso e rosa quando puoi averli entrambi? Questo design super carino aggiunge un piccolo tocco a una manicure rosa standard con sottili miglioramenti a forma di cuore.
Step 1: Inizia rivestendo le tue unghie con uno smalto rosa chiaro di tua scelta. Noi amiamo il nails inc. Chiltern Street Gel Effect. 
Step 2:Prendi uno smalto rosso intenso su un piccolo pennello per dettagli e crea il contorno di un cuore sull'unghia.
Step 3: Continuate questa fase, cambiando i colori fino a quando il vostro cuore è completo. Chi sapeva che poteva essere così semplice?
nails inc. Chiltern Street Gel Effect Nail Varnish (14ml)

essie 61 Russian Roulette Nail Polish 13.5ml
Sfumato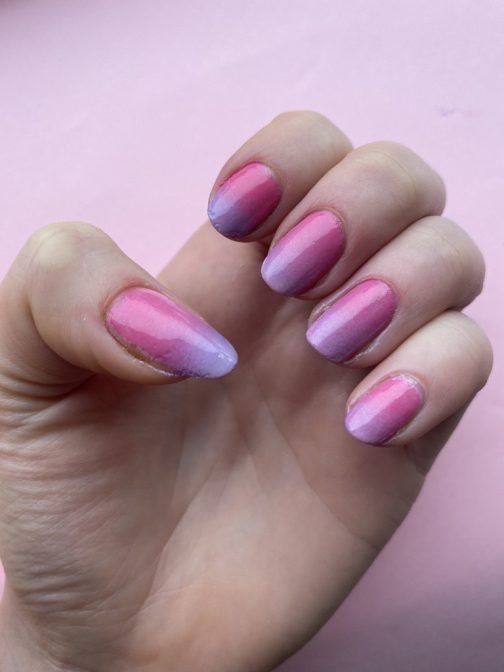 Se non riesci a scegliere tra un solo colore questo San Valentino, questo look è per te. Dai alle tue unghie un elegante aggiornamento del gradiente.
Step 1: Inizia applicando una base di colore chiaro sulle tue unghie per assicurare che il tuo smalto rimanga luminoso e pigmentato.
Step 2: Prendi una vecchia spugna di bellezza e applica due colori di tua scelta uno accanto all'altro.
Step 3: tampona la spugna sull'unghia per applicare il colore e ottenere il tuo gradiente perfetto. Pulisci i bordi con un cotton fioc e sei pronta a partire!
Look Good Feel Better spugnetta pelle perfetta

OPI Mexico City Limited Edition Nail Polish - Mariachi Makes my Day 15ml

MYKITCO. My Mini 'On Point' Buds
Aggiungi un po' di bordo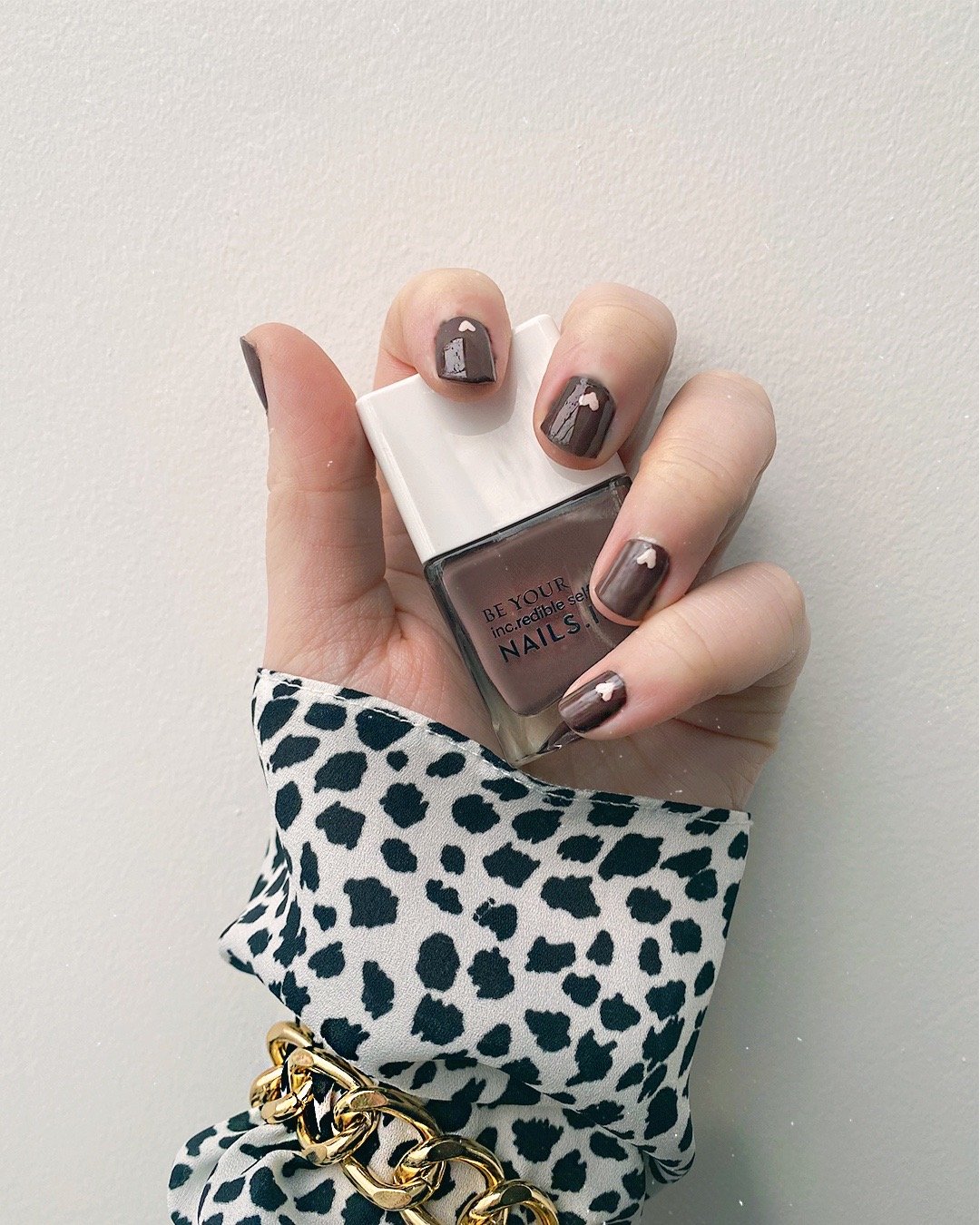 Allontanandosi dal colore standard di San Valentino, questo look carino è per coloro che amano un tocco tagliente.
Step 1: Scegli una tonalità più scura come base, ad esempio un caldo marrone cioccolato.
Step 2: Prendendo una tonalità rosa chiaro su un piccolo pennello dettagliato, dipingi attentamente dei piccoli cuori sul letto dell'unghia.
Step 3: Completa il tutto con un top coat lucido per finire il look!
Rimmel smalto unghie 60 Seconds Super Shine 8 ml (varie tonalità)
Semplicemente stupendo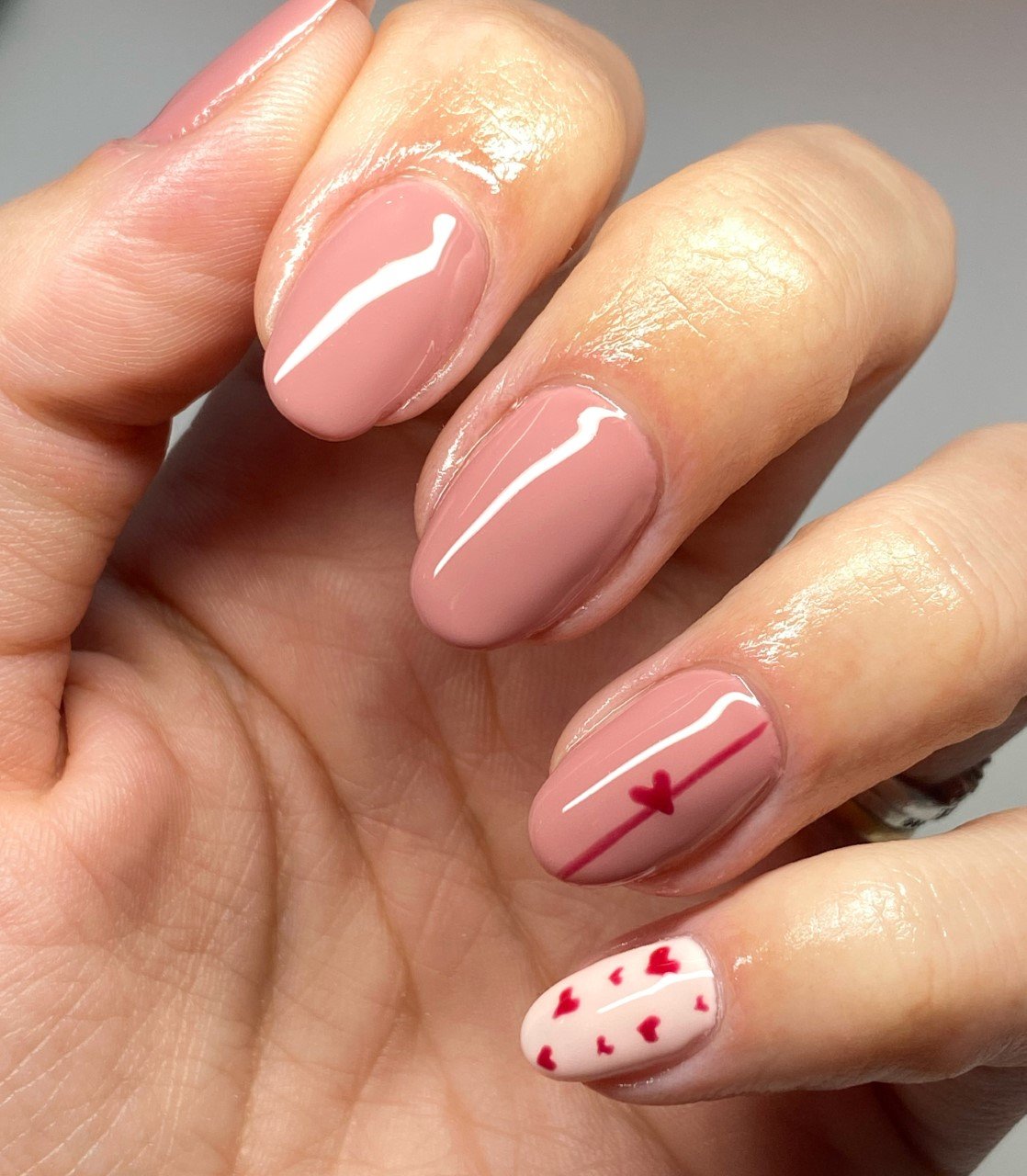 Grazioso e rosa, questo look è perfetto per coloro che vogliono mantenere la semplicità.
Step 1: Iniziate scegliendo una base rosa lucida come essie 23 Eternal Optimist Nail Polish e dipingere 4 unghie.
Step 2: Rivesti il dito mignolo con una tonalità di nudo chiaro per farlo risaltare.
Step 3: prendi un piccolo pennello per dettagli e uno smalto rosso e aggiungi dei cuori sulle dita scelte per creare il tuo look delicato desiderato.
X's and O's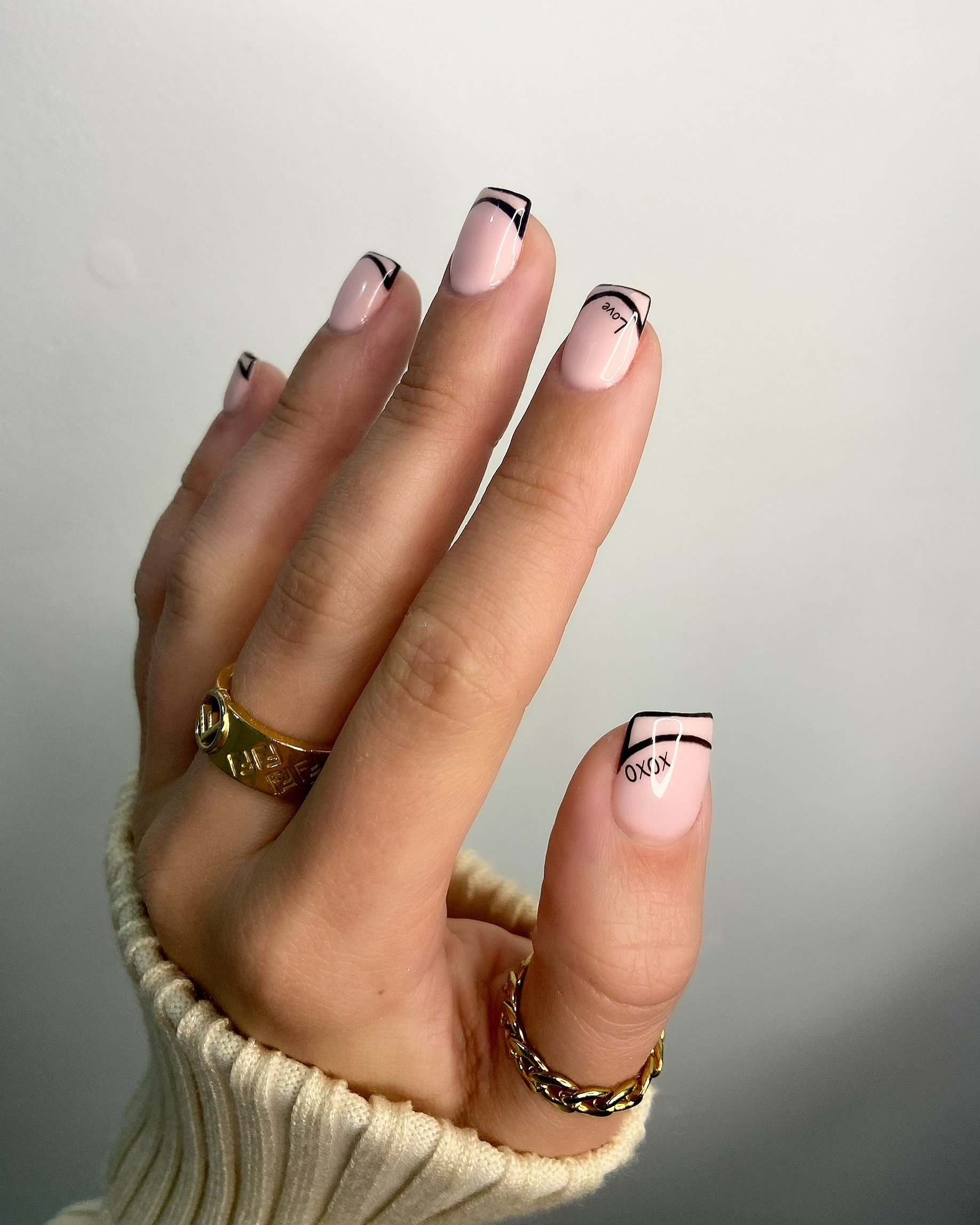 Questo look è ottimo se sei alla ricerca di una manicure elegante con un sottile tocco di San Valentino.
Step 1: Inizia utilizzando una base pigmentata in una tonalità nuda chiara per rivestire le tue unghie.
Step 2: Prendi uno smalto nero su un piccolo pennello e dipingi una linea sulla parte superiore dell'unghia e un arco sotto. Raccomandiamo di modellarle prima nello stile desiderato per rendere questo look perfetto.
Step 3: Per finire il look, usa piccoli movimenti per creare un 'XOXO' sotto la tua linea di lavoro.
Rimmel 60 Seconds Rita Shades of Black Nail Polish (Various Shades)

essie 1 Blanc Nail Polish 13.5ml
Scopri tutti gli smalti su LOOKFANTASTIC.